Figuring Out Your Item's Value: Guide To Find Out How Much Your Item Is Worth At Pawn Shops
Used goods can vary greatly. Read our guide to help you research online marketplaces to determine your item's value at pawn shops.
Last updated December 8, 2022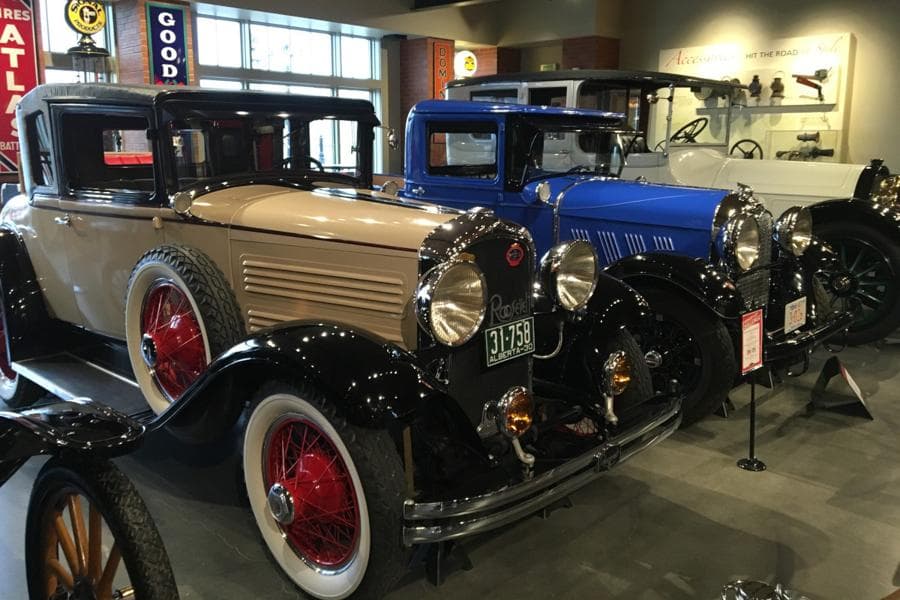 Used goods prices can vary much more than the prices for new goods. As a result, there is much more uncertainty and guesswork required to determine the value of used goods. Figuring out the value of used goods is very important when you buy, sell, or pawn an item at a pawn shop - doing your homework ahead of time can help save you a lot of money.
In this post, we will cover ways that you can research the value of used goods online to create a list of comps (comparable items). Creating a list of comps helps set your expectations when you visit the pawn shop because you will already have a basic idea of how much the used item is worth.
What are pricing comps?
Pricing comps are a type of market analysis used to compare the prices of similar items given a set of factors for the item being compared. Creating a comps list is often used by real estate agents and buyers to determine the value of the real estate by comparing it to similar properties that have recently sold. The data collected from pricing comps can also be used to inform negotiations between buyers and sellers.
Selecting Metrics To Use For Comps
Every item differs, so there is no standard set of comp factors that you can use. That being said, there is a general framework that you can use to determine which factors you should focus on. Generally, buyers and sellers assign value to specific factors for the item. For example, real estate comps are often determined by:
Location of property
Timeframe when the transaction can complete
Size in square feet
Number of bedrooms & bathrooms
Age of home
Nearby features such as grocery stores, banks, shopping, etc.
Price per square foot
Used goods sold at pawn shops vary based on category. For example, a piece of jewelry may be valued using the following comps:
Material used (gold, silver, platinum, stainless steel, etc.)
Purity of material used - for example, 24k gold, 18k gold, 14k gold, etc.
Weight of material
Condition
Designer - for example, Tacori, Tiffany's, etc.
The comps for valuable Air Jordan shoes include:
Series
Condition
Year / Date
Style
Rarity
One of the best ways to find sales comp features is to visit eBay, find the item category, and look at the filters for the category. In the picture below, US Coin filters include the following filters:
Composition
Certification
Denomination
Grade
Circulated / Uncirculated
Condition
Price
Format
Collecting Comps Data
Once you have found the metrics you should use, then you need to determine the metrics for your item and find data for items with similar metrics online. We recommend gathering all of these data into a simple Excel spreadsheet so you can stay organized (a very simple spreadsheet can be found here: download).
Many online marketplaces exist online. Some marketplaces like eBay are general and for all categories, while other marketplaces like Goat are specific to a niche. You can find niche-specific marketplace by searching online. For example, you can find used shoe marketplaces like Goat by searching for used shoe marketplace.
When you collect data, it is important to distinguish between asking prices and sales prices. We recommend having a separate column in your spreadsheet for each. Asking prices differ a lot from sales prices.
Below are some of the most popular general marketplaces to gather comps data:
eBay
eBay is one of the most popular online marketplaces for all sorts of used goods. If you're looking for comps, eBay will probably have the data.
Most people know how to find items for sale on eBay, but not many know that you can search for sales comps, too. You can find sales comps by using eBay's Advance Search and selecting Sold listings (see below).
We recommend using eBay to collect both sales comps and asking price comps.
UsedPrice
UsedPrice features data for millions of used items. UsedPrice.com offers some of the best up-to-date pawn shop prices for used items. UsedPrice is also known as the pawn shop price guide. UsedPrice joined forces with Orion Blue Book, which has been in business for 35 years and is considered the industry standard when it comes to pricing used products in the market today. Together, they offer the largest marketplace for used product pricing in the world. UsedPrice.com features easy-to-use tools for searching for items online quickly.
UsedPrice categories include:
Cell Phones & Mobile Devices
Computers
Musical Instruments
Audio Equipment
Guns
Video & Television
Cameras
Power Tools
Video Games
& more
Live Auctioneers
Live Auctioneers has millions of items that have sold at auctions around the world. Live Auctioneers hosts thousands of auctions in real-time online, which means you can get the most up-to-date data. Live Auctioneers operates in over 50 countries worldwide. Live Auctioneers includes the following categories:
Art
Jewelry
Antiques
Furniture
Collectibles
Coins
Home Decor
Fashion
Determining Value
You can determine value better when you are able to collect a lot of data. Some items might be common and it is easy to collect data online. Other rare items might not have a lot of sales data - for example, Mercedes Benz Gullwings do not sell very often and sales comps may need to include data several years old.
Once you have collected all of your data, look at the various prices and think about the following items:
Are the prices all similar or is there a large variance? Some markets have similar prices, while others do not. If there's a lot of variance among prices try to figure out what factors cause the variance.
Is the market changing? Are recent sales comps trending up or down? Strong markets tend to trend up, which means that there are more buyers than sellers. Strong markets mean that you can fetch a good price for your item. In contrast, weak markets mean that sellers outweigh buyers.
Is there a big difference between the asking price and the sales price? Pay attention to sales comps, not simply prices. For example, someone could list a $500 Louis Vuitton handbag for $500,000,000 - the asking price does not mean that a sale will occur at that price.
How common is the item? Some items are common and many sales occur in a short time. Common items are also known as liquid items, which means they can be bought and sold easier. Generally speaking, pawnbrokers prefer to deal in common items because they can find buyers faster. Rare and obscure items that do not sell often may get a lower offer from the pawnbroker because they will be harder to sell.
Markets For Used Goods Change
Keep in mind that markets change, similar to the way the S&P 500 stock market index changes year-to-year. The markets for used goods can change, too. Look at the used Rolex price chart below - the market went up a lot through 2022, then it declined in the second half of 2022. Recent sales comps are more relevant because they reflect current market dynamics.
Rolex watch prices over the last 5 years
In the chart above by WatchCharts, an index of 30 popular Rolex models more than doubled from ~$15,000 in January 2018 to ~$38,000 in mid-2022. Prices then fell to ~$28,000 in late 2022. Sales comp data from late 2022 are more relevant than sales comps from January 2018 and mid-2022.
Figuring Out Your Pawn Shop Valuation
Determining how pawn shops will value your item is the next step in this process. Pawn shops are businesses that need to make a profit to stay open - as a result, they never will offer you the full resale value. Pawn shops may offer you 20% to 60% of your item's resale value depending on whether you are pawning or selling.
We have written a separate post on how pawn shops value items. We recommend reading that post in-depth to fully understand the valuation nuances. Also, we recommend reading our tips on negotiating so you can get a better offer when you sell or pawn your item.
💬 Be the first to leave a comment