How Pawn Shop Loans Work: Fast & Efficient Cash
Pawn loans are fast and efficient - learn how to get cash without credit checks.
Last updated November 21, 2022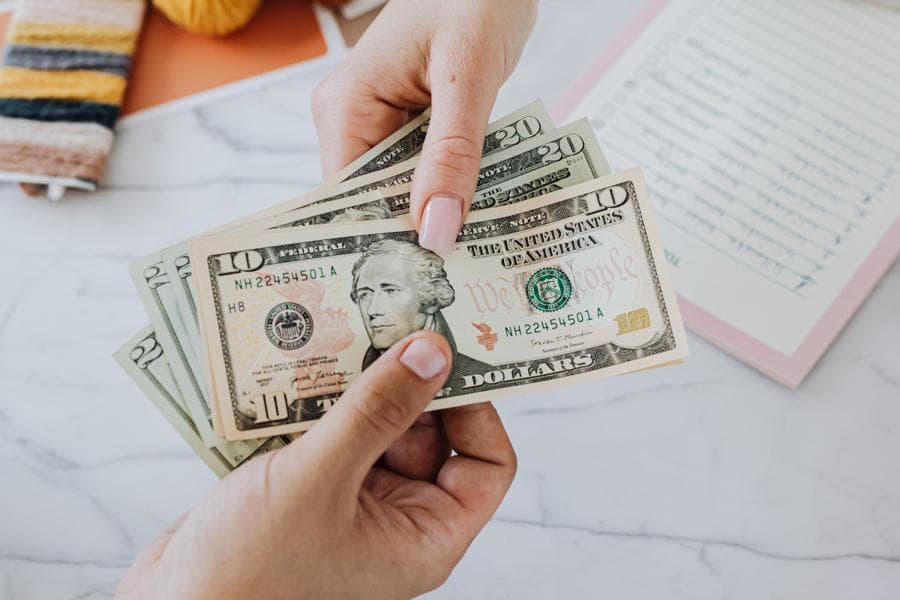 Source: Pexels / Karolina Grabowska
What Are Pawn Loans?
Pawn loans are a type of short-term loan provided to individuals in exchange for an item held as collateral. The person pawning an item can access fast cash without a credit check or waiting time. Pawn loans are a common form of accessing cash quickly for short-term needs.
Pawn loans are among the most popular methods for accessing fast cash. Pawn loans can help families through economic hardships by providing secure, non-recourse loans that do not require a credit history.
Pawn loans have existed for thousands of years. Pawn loans are very simple - a pawn shop provides money to the borrower, and the pawn shop holds an item as collateral. If the person does not pay back the loan then the pawn shop can keep the item and sell it to recover the money.
All pawn loans share two common characteristics:
Collateral-based: No credit checks are required. Failure to repay the loan does not affect the consumer's credit history.
Non-recourse: The pawnbroker providing the pawn loan cannot demand repayment of the loan. According to the IRS, non-recourse loans do not allow the lender to pursue anything other than the collateral.
Pawn loans are comparable to payday lenders and title lenders. While pawn loans can be expensive with interest rates of 100-200% APR, pawn loans can still be cheaper than other fast cash loan options like payday loans and car title loans.
Pawn loans are also known as Alternative Financial Services (AFS). The FDIC groups pawn shop loans with the following types of AFS consumer loans:
Rent-to-own services
Payday loans
Tax refund loans
Auto title loans
What Are Collateralized Loans
Pawn loans are a form of collateralized loan, which means that the lender holds something of value until the loan is repaid. Collateralized loans are very common and used by individuals and businesses. Most real estate loans are a type of collateralized loan - the house or property is used as collateral for the loan.
Typically pawn shops will loan about 20% to 60% of the item's resale value. For example, a gold watch that could be resold for $300 may be qualified to get a loan for $75-180. The loan size is determined by the pawnbroker.
Pawn Loan Statistics
Pawn shop loans are usually smaller than other types of loans such as mortgages and lines of credit. The reason pawn shop loans are smaller is because often laws regulate the maximum amount of interest pawn shops can charge.
According to the National Pawnbrokers Association, the average pawn shop loan in the US is $150 and it is typically repaid in about 30 days. Furthermore, pawn customers repay their loans and redeem their collateral at a high average national redemption rate of 85%.
Pawn loan customers tend to demonstrate more borrowing discipline because the loans do not enable the borrower to take more than they can afford to repay. Pawn loans are not factors that cause bankruptcies.
According to the FDIC National Survey of Unbanked and Underbanked Households, approximately 4% of all unbanked US households used a pawn shop loan in 2021.
Demand for pawn shop loans tends to be counter-cyclical, which means demand for pawn shop loans increases during economic recessions.
Use of Pawn Shop and other AFS loans by state, 2021
According to the FDIC, pawn shop loans and other fast cash loans were the highest among the following states:
Arkansas
Florida
Georgia
Kentucky
Louisiana
Mississippi
Montana
New Mexico
Oklahoma
Texas
Pawn Shop Loans Help Provide Credit To Unbanked People
Unbanked households are twice more likely to use alternative financing means such as pawn shop loans than banked households.
Many households are unbanked and do not have options. The FDIC Household Survey shows 40% of households identified as unbanked stated they Don't Have Enough Money to Meet Minimum Balance Requirements. Pawn shop loans help these households.
What's The Difference Between Payday Loans & Pawns?
Payday loans are different than pawn shop loans. Differences include:
Payday loans are recourse loans, while pawn shop loans are non-recourse loans. Payday lenders can demand repayment. Recourse lenders have the right to garnish your wages, levy your accounts, and impact your credit score.
Failure to repay a payday loan can impact your credit and cause your wages to be garnished. Failure to pay a pawn shop loan does not impact your credit or wages.
Payday loans are reported to credit bureaus. Pawn shop loans are not reported to credit bureaus.
Are Pawn Loans Legal?
Yes, pawn loans are legal. Pawn shops are regulated by federal, state, and local laws. In the US, pawn shops are regulated by the following federal laws, among others:
Privacy provisions of the Gramm-Leach-Bliley Financial Services Modernization Act of 1999
USA PATRIOT Act
Servicemembers Civil Relief Act of 2003
Bank Secrecy Act and Internal Revenue Code provisions requiring reporting of certain cash transactions
Truth in Lending Act
Fair and Accurate Credit Transactions Act of 2003 and the Fair Credit Reporting Act
Unfair, deceptive, and abusive acts and practices authority of the Federal Trade Commission and Consumer Financial Protection provisions of the Dodd-Frank Act of 2010
State and local laws govern other aspects of pawn transactions including:
Interest rate
Loan duration
Grace period
Redemption options
Record keeping
Transaction information requirements
How Do You Get A Pawn Shop Loan?
You can get a pawn shop loan by contacting your local pawn shop and providing an item as collateral. You must be of legal age (18 in most states) to get a pawn shop loan. If everything goes well, you should be able to get cash on the same day.
Steps to get a pawn shop loan:
Locate pawn shops: Use Pawn Shop Map to find local pawn shops near you.
Get quotes from pawn shops: Take your item to the pawn shops and get quotes for the loan.
Choose the best loan offer: Choose the best offer from the pawn shops. Items you should compare include the interest rate, loan amount, and repayment terms. Typically pawn shops offer 20% to 60% of an item's resale value. Most loans typically have repayment terms of 30-60 days. Fees vary by state and can include insurance and storage charges.
Complete transaction: Work with the pawnbroker to complete the loan transaction. You must provide proof of your identity. You must also be at least 18 years old. The pawnbroker will give you a pawn ticket as proof of the loan. Keep this ticket to reclaim the item in the future by repaying the loan. You can take a photo of the ticket to make a digital copy.
Repay loan (optional): You can reclaim your item by repaying the loan within the time specified by the loan agreement.
What Happens If You Cannot Repay The Loan?
Some states and pawn shops allow borrowers to request an extension if they cannot repay the loan by the repayment date. Borrowers typically need to pay for the accrued interest and fees to qualify for an extension. Make sure to ask the pawnbroker if you are eligible for an extension before taking the loan.
Unpaid loans give the pawn shop the legal right to keep the item.
Can You Repay Pawn Loans Early?
You can repay pawn loans early. Discuss repayment terms with your pawnbroker before taking the loan to understand if any fees are associated with repaying the loan early.
What Are The Best Items To Pawn?
Pawn shops do not accept all items. Typically they accept only items that they think have value and can be resold. Common items pawn shops accept include:
Jewelry
Watches
Electronics
Gold
Silver
Collector's items
Art
You should only pawn items that you would be fine losing. Pawn loans are legal agreements, and the lender has the right to keep the item if the loan is not repaid by the repayment date.
Example Of Pawn Shop Loan Terms
Most pawn shops have specific loan terms for all pawn shop loans. These loan terms are determined by local, state, and federal laws, as well as the pawn shop owner. We recommend visiting the pawn shop's website and looking for information regarding pawn shop loan terms for that store location.
Not all pawn shops publish loan terms on their websites. You can also call, email, or visit the pawn shop to ask for specific loan terms. You can use Pawn Shop maps to find pawnshops near you.
Below is an example of pawn shop loan terms from the Gold & Silver Pawn Shop in Las Vegas:
After you bring your item in we settle on a amount that we will loan you today for your item. The Loan contract will be written for 90 days and you will be paid in cash.
We Charge 13% every 30 days the loan is outstanding. Any period from 1-30 days will still be charged the same amount. (Active Duty Military members only pay 3%)
A one time $5 Fee will also be charged with every new loan, and a $4 lost ticket fee will be assessed if you require a new pawn ticket.
If you do not come back to claim your item before the 90 day loan period expires you can still pick up your item if we still have it in inventory. You will simply pay the additional interest and a $10 late fee.
Only Cash, Money Order or Cashiers Check is accepted as payment on a loan.
If you are not in town we can arrange payment via mail, just mail us a copy of your ticket, ID and a cashiers check or money order. A new ticket will be mailed back to you.
We can also mail your item back after a mail payment, just call us first so we can give you the shipping total to add to your final payment.
Pick up your items 24/7 at our night window, just call us during normal business hours 9-5 so we can have your item pulled from the safe and available after hours.
Tips To Get The Best Pawn Shop Loan Terms
Pawn shop loan terms can vary greatly. You can save a lot of money by doing your homework ahead of time and researching pawn shops in your local vicinity. Below are some tips to help you get the best pawn shop loan terms.
Compare multiple pawn shops: Use Pawn Shop Maps to find the pawnshops in your region. Pawn Shop Maps displays each store's contact information (address, phone, website, social media, etc) and categories.
Verify the pawn shop accepts the item: Keep in mind that pawn shops tend to specialize and carry specific categories. For example, some pawn shops may focus on jewelry, while others may focus on TVs & electronics. Pawn shops will give you better terms for items that they carry.
Contact the pawn shop ahead of time: Call or email the pawn shop to find out if they have an interest in your item. Contacting the pawn shop ahead of time can save you time in the event the pawn shop does not accept similar items.
Calculating The Borrowing Rate
Pawn shop loans are typically short-term loans for 30-90 days. Pawn shop loans are not meant to serve as long-term loans. As a result, the annualized interest rate tends to be higher than other long-term loans such as car loans and mortgages.
In the example above, Gold & Silver Pawn Shop in Las Vegas charges 13% interest every 30 days. This is is equivalent to 158% annualized interest. The math to calculate the annual interest rate is (365 / 30) x 13% = 158%. One must also factor in extra service fees to understand the total cost of the pawn shop loan.
It is important to note that Gold & Silver Pawn Shop in Las Vegas charges 13% interest every 30 day interval. This means that you get charged 13% for a loan that is 1 day, 7 days, 15 days, or 30 days. A loan for 60 days is two intervals (60 divided by 30 is 2) - this means the 60 day borrowing rate is 26% (13% * 2).
Below are examples using Gold & Silver Pawn Shop loan terms.
Borrow $300 for 30 days:

Interest cost: $39 (13% x $300)
Service fee: $5
Total loan cost: $44, or 15% ($44 / $300 = 15%)

Borrow $300 for 35 days:

Interest cost: $78 (13% x $300 x 2)
Service fee: $5
Total loan cost: $83, or 28% ($83 / $300 = 28%)
Note that the loan is charged for two 30 day intervals even though the load was repaid after 35 days. The loan terms specify the interest is charged for 30 day intervals.

Borrow $300 for 105 days:

Interest cost: $156 (13% x $300 x 4)
Service fee: $15
Total loan cost: $171, or 57% ($171 / $300 = 57%)
Note that the loan is charged for four 30 day intervals. Also, there is an extra $10 fee because the loan went beyond the 90 day loan limit.
Be aware that Gold & Silver Pawn in Las Vegas is not obligated to return your item if it is not picked up before the 90 day loan due date. By law, the pawn shop is legally able to sell the item when the loan is not repaid by the due date. Gold & Silver Pawn in Las Vegas enables customers to reclaim items if they are still in inventory after the 90 day loan for an extra $10 service fee.
Pawn shop loans may seem expensive, but one has to remember that the loans are short-term in nature. Pawn shop loans are often cheaper than other short-term uncollateralized loans such as payday loans.
💬 Be the first to leave a comment