How Pawn Shops Work: Understand How Pawn Shops Make Money
Pawn shops make short-term secured loans and sell a wide selection of used merchandise for sale.
Last updated November 16, 2022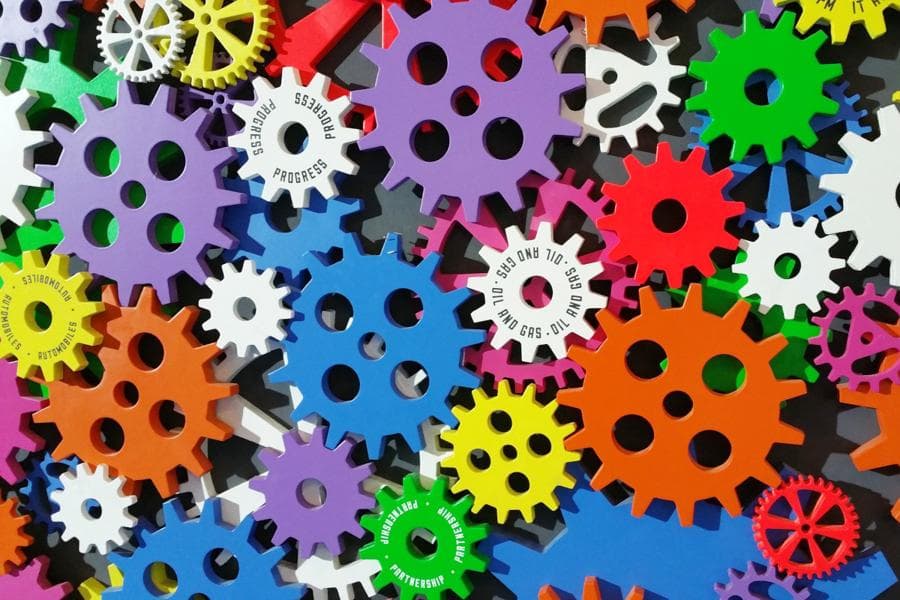 Source: Pexels / Digital Buggu
What Is A Pawn Shop?
Pawn shops are retail locations that buy and sell pre-owned consumer goods such as jewelry, watches, gold, electronics, laptops, tools, and more. Pawn shops provide fast and easily secured consumer loans to customers who pawn an item.
Pawn loans are secured by an item that customers deposit as collateral to get the loan. The pawn shop holds the item until the borrower repays the loan. The pawn shop keeps the item if the borrower fails to repay the loan by the due date.
Pawn shops tend to specialize in different categories of goods. You can use our tool to find pawn shops near you specializing in these categories. Common pawn shop categories include:
Jewelry
Gold
Silver
Watches
Laptops & Tablets
Video Games
Televisions & Electronics
Phones
Tools & Equipment
Guns
Handbags
Shoes
Cars
Musical Instruments
Antiques & Collectibles
How Pawn Shops Make Money
Pawn shops make money through two primary segments: lending and retail store. Both segments are related but different. The illustration by FirstCash shows a typical business model for a pawn shop.
25-30% of customers sell their merchandise to the pawn shop.

The pawn shop usually earns a 35-45% profit margin on the merchandise when it is sold.

70-75% of customers want to pawn their items to obtain a loan.

75% of the time the customer will repay the loan with 12-13% monthly interest.
25% of the time the customer will fail to repay the loan, which means the pawn shop then sells the item held as collateral. The pawn shop typically earns a 35-45% profit margin on the merchandise when it is sold.
Pawn Shop Loans
Pawn shops make non-recourse loans that are fully collateralized with personal property. In simple terms, pawn shops make loans that do not affect the borrower's credit score if the loan is not paid back because the pawn shop uses a personal item pledged as a security deposit. Borrowers can get the personal property back when they repay the loan plus interest before the loan due date.
Pawn shop loan interest rates vary by region and they can be capped by regulations. In most regions pawn shop loans range from 8 to 25% per month. Pawn shop loans are similar to payday loans and title loans. Pawn shop loans have higher interest rates than conventional loans like mortgages and car loans, but the interest rates can be lower than other unsecured short-term loans.
Many pawn shops also charge service fees in addition to interest. Service fees can include:
Loan origination (creating a pawn ticket)
Loan extension
Late payment
Pawn shop loans tend to be small. The National Pawnbrokers Association estimates that the average pawn shop loan is less than $180. Public data from FirstCash shows that their average loan in the United States is $232. Most pawn shop loans are 30 to 60 days. Local, state, and federal laws regulate loan duration.
Retail Store
Pawn shops sell used merchandise in the retail store. The merchandise is often acquired from customers when they sell their items to the pawn shop, or when a borrower defaults on a loan.
Negotiating is common in the pawn industry - as a result, there are not usually set prices or MSRPs. Buyers are able to haggle with the pawnbroker for a better price.
Pawn shops can be a great source of gently used merchandise for a good price. Pawn shop inventory is always changing, so deal hunters visit their local pawn shops frequently.
Pawn shops tend to specialize in certain categories. Jewelry is a popular category - the National Pawnbrokers Association estimates that jewelry represents more than half of all pawn transactions.
The pie chart below shows a basic breakdown of FirstCash's US pawn shop categories:
Jewelry 68%
Electronics 13%
Sporting Goods ~6%
Tools ~3%
Other ~10%
First Cash Categories By Region
Pawn Shop Industry
Pawn shops have a long history dating back more than 3,000 years to China. Pawn shops typically feature a symbol of three gold balls.
Today, there are about 9,000 to 10,000 pawn shops operating in the United States. The pawn industry is fragmented, with 88% of the pawn shops having fewer than 10 employees. EZCorp and FirstCash are the two largest publicly traded pawn companies.
Number of pawn shops in the United States
What Will Pawn Shops Pay The Most For?
Pawn shops determine value based on resale value, and they typically make an offer of 20% to 60% of the resale price. The types of items that pawn shops accept vary from store to store. Some pawn shops may specialize in jewelry, while others could specialize in antiques and collectibles.
Items that pawn shops pay the most for include:
Jewelry
Gold
Diamonds
High-end designer handbags and rare shoes
Valuable antiques and collectibles
The popular TV show Pawn Stars often has rare and high-priced items come into the shop. In one episode, the Harrisons paid $85,000 for a rare Stephen Stills' 1941 Gibson SJ-200 Guitar.
Pawning Versus Selling
The main difference between pawning and selling is that when you sell an item you forfeit the ownership of the item in exchange for cash. Pawning is a loan (more on how pawn loans work), and you have the option to reclaim your item when you repay the loan.
All pawn shops offer you the option to both sell your item and pawn your item. Most pawnbrokers offer different terms for pawning and selling items.
Learn more about pawning vs selling here.
💬 Be the first to leave a comment