Pawn Industry Statistics & Figures: How Pawn Shops Help The Economy
Pawn shops are a core part of the economy that provide credit and services to millions of people.
Last updated December 7, 2022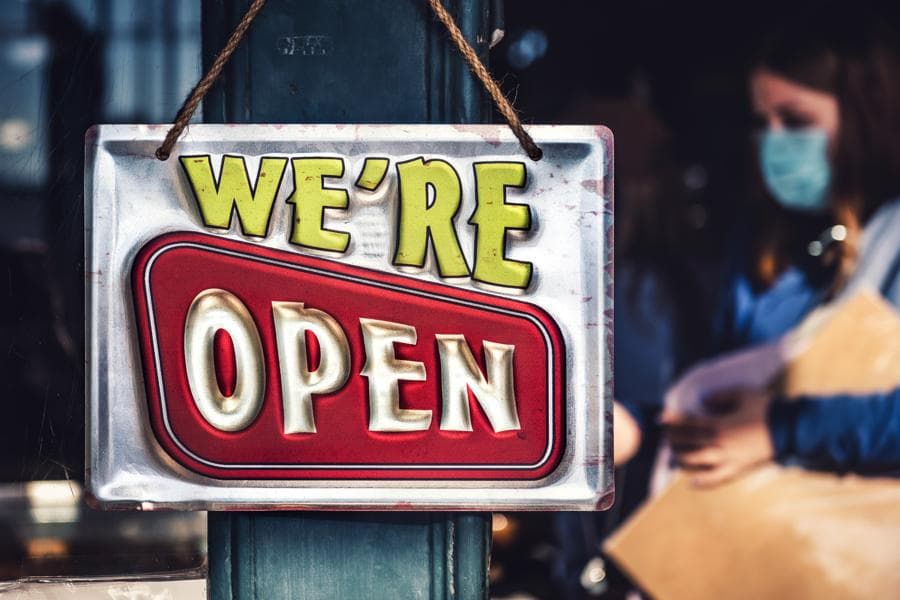 Source: Unsplash / Tim Mossholder
Pawn Shop Industry Statistics
The pawn industry is a stable part of the US economy that serves the important function of providing credit to millions of families every year. Pawn shop loans are a fast and efficient way for people to access short-term cash for unplanned expenses and emergencies. Pawn shops provide credit to a large part of the population who is underserved by the traditional banking system, and pawn shop loans do not impact credit scores.
According to data from the US Census and IBIS World, approximately 9,000 to 10,000 pawn shops operate in the United States, employing about 70,000 people. You can view pawn shop locations by using our pawn shop map tool.
People employed in the pawn industry
Number of pawn shops in the United States
According to the US Census, approximately 88% of pawn shops operate with 10 or fewer employees. This means the pawn industry is a small business industry. Large publicly-traded pawn shop stocks include EZCORP (Nasdaq: EZPW) and FirstCash (Nasdaq: FCFS).
Pawn Shop Loan Statistics
The National Pawnbrokers Association estimates that pawn transactions average less than $180 nationwide, and many loans are often for $50 or less. Pawn shops serve customers who require short-term, non-recourse without the typical credit and income requirements associated with the traditional banking system.
Pawn shop loans are different than most consumer loans because pawn shop loans are fully collateralized. Borrowers are only able to take loans for amounts that are secured by the property they pledge - this means pawn loan borrowers cannot overextend themselves and get into a debt trap associated with other types of consumer credit like credit cards.
According to a study by Bankrate, less than half of adults could pay a $1,000 expense from their savings. Medical emergencies, unexpected bills, or losing one's job can cause significant short-term strain for half of the US population.
High inflation is causing prices to rise at the fastest pace in nearly 40 years, which is causing financial strain for many households. The majority of participants in the Bankrate survey cited inflation as causing them to save less for unplanned expenses.
Pawn shop loans help consumers manage these short-term expenses when they do not have extra savings. Pawn shop loans do not require an established credit history. Borrowers can get a loan on the same day, and failure to repay the loan does not affect their credit score.
FDIC Household Survey
Today, the FDIC Household Survey estimates approximately 4% of unbanked US households used a pawn shop for a short-term loan in 2021 (full reports for 2021 and 2017).
FDIC Survey Use Of Short-Term Loans By State In 2021
Pawn loans are also known as Alternative Financial Services (AFS). You can read more about pawn shop loans here. The FDIC groups pawn shop loans with the following types of AFS consumer loans:
Rent-to-own services
Payday loans
Tax refund loans
Auto title loans
Demand for AFS loans goes up when the economy worsens, and it goes down when the economy improves. As seen below, the percentage of households classified as unbanked declined after the Great Recession. Today in 2021 it is about 5.5%. The FDIC study shows 1/3 of US households are either unbanked or underbanked.
Consumer Financial Protection Bureau Survey
According to the CFPB's 2021 Making Ends Meet survey (PDF available here), consumers who use a payday, auto title, or pawn loan in one year are often still using that type of loan a year later. The CFPB found that users of services like pawn shop loans often lack access to traditional credit and credit cards.
The CFPB's survey showed that for pawn loan borrowers who experience significant financial shocks, the costs of these shocks often exceed other possible sources of funds. Pawn shop loans helped these borrowers manage the financial shocks.
CFPB Survey: Percentage of AFS borrowers who take another loan the following year
The survey found that 56 percent of the consumers who had taken out a pawn loan in 2019 had continued to take pawn shop loans in 2020. The survey noted that pawn loan borrowers are less likely to have a mortgage or home equity product, and pawn shop loan borrowers are less likely to have a credit card than the population that does not take pawn shop loans. Approximately 63 percent of AFS borrowers (pawn shop loans) do not have an active credit card.
Many pawn shop loan borrowers experience an income or expenditure shock. Income shocks include loss of income from illness, job loss or hours reductions, loss of government benefits, or other unspecified forms of income loss. Expense shocks include medical expenses, home or auto repairs, taxes or fees, legal bills, and death or funeral costs.
The survey showed that 56 percent of AFS borrowers had experienced at least one income shock, and 74 percent had experienced at least one expenditure shock. The data show that AFS borrowers (pawn shop loans) rely on these alternative financing methods to help bridge volatility caused by income and expenditure hardships.
CFPB Survey: Percentage of AFS borrowers who experience an income or expenditure shock
Conclusion
The pawn industry provides credit to millions of families every year, helping them manage unexpected events. Pawn shops serve many borrowers who would otherwise not have access to traditional financing.
💬 Be the first to leave a comment