Selling iPads To Pawn Shops: Learn How Pawn Shops Buy iPads
Many pawn shops buy and sell iPads - learn how much you can get for an iPad at pawn shops.
Last updated December 12, 2022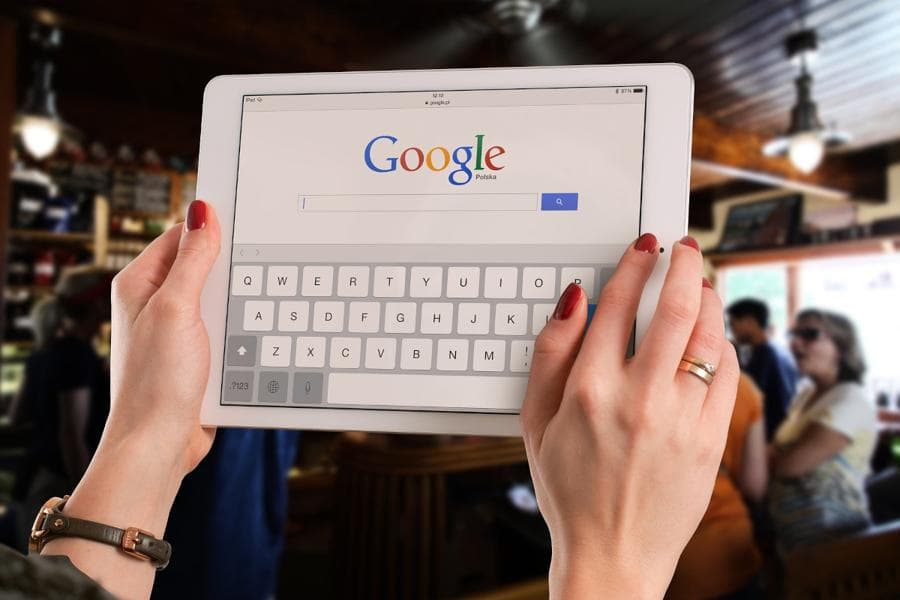 Source: Unsplash / Firmbee
iPads are a type of tablet computer designed and developed by Apple. iPads are thin, light, and portable, making them ideal for a variety of uses. iPads are powered by Apple's iOS operating system, which is designed to be user-friendly and intuitive. iPads feature a large, high-resolution touchscreen display, making them perfect for browsing the web, watching movies, playing games, and more.
iPads come in a variety of sizes and configurations, so there's sure to be one that meets your needs. The iPad Pro is the most powerful model, with an A12Z Bionic chip, a Liquid Retina display, and up to 1TB of storage. It's great for professionals who need to do serious work on the go. For those who want something more affordable, the iPad Air and iPad Mini are great options.
iPads are also compatible with a wide range of accessories, such as keyboards, styluses, and cases. These accessories can help you get the most out of your iPad, allowing you to use it for work, play, and everything in between. With the right accessories, your iPad can be transformed into a powerful productivity tool.
Selling Your iPad To A Pawn Shop
Many pawn shops buy iPads, but not all do. We recommend using Pawn Shop Map's tool to find pawn shops with electronics near you. You should contact the pawn shop before you take your iPad in for a quote.
The cost of a new iPad depends on the model and storage capacity you choose. Prices start at $449 for an entry-level iPad and $799 for an iPad Pro. A top-of-the-line 12.9 inch iPad Pro with a 2 TB disk drive and cellular connection costs $2,399.
The cost of used iPads varies depending on the model, condition, and other factors. Generally, you can expect pawn shops to offer you anywhere from $30 to $500 for a used iPad. You can read more in this post about how pawn shops determine value. Below are various factors that will influence the pawn shop's offer.
Model: Several models exist for the iPad. Generally, pawn shops will pay more for newer models. iPad models include:

iPad
iPad Pro
iPad Air
iPad mini

Display: Look for an iPad with a high-resolution Retina display, which offers sharp text and vibrant colors. iPads come in a variety of sizes such as 12.9-inch, 11-inch, 10.5-inch, and 9.7-inch.
Processor: The faster the processor, the better the performance. iPad with an A12 Bionic chip or higher fetch higher prices.
Storage: iPads with more storage fetch higher prices at pawn shops.
Battery Life: Pawn shops want to make sure the battery is functioning as expected. Older iPads can have degraded battery performance.
Connectivity: iPad can offer Wi-Fi and cellular connectivity. iPads with cellular connectivity are valued higher.

Cellular iPads are iPads that have a built-in cellular data connection, such as 4G LTE, 3G, or 5G. This allows the iPad to access the internet without needing to be connected to a Wi-Fi network.
Wi-Fi iPads are iPads that only have a Wi-Fi connection, meaning they must be connected to a Wi-Fi network in order to access the internet. Wi-Fi iPads are typically cheaper than cellular iPads, but they are limited in terms of their internet access.

Operating System: iPads with the latest version of iOS are valued higher. Read our section below on how you can upgrade your iPad's OS before you visit the pawn shop. Upgrading the OS is free and usually takes less than a couple of hours.
Accessories: iPads are compatible with a range of accessories, such as keyboards, cases, and styluses. Pawn shops will give you more money when you include good-condition accessories with your iPad. Sample iPad accessories that pawn shops accept include:

Apple Pencil
Keyboard Case
External Hard Drive
Bluetooth Headphones
Charging Dock
External Battery Pack
Protective Case
Screen Protector
Stylus
Stand
You should back up your personal data and erase it from the iPad before you sell it to the pawn shop. Read our section below about erasing your iPad.
How To Clean An iPad
Pawn shops will give you more money when you present a sparkling clean iPad. Spend 10 to 15 minutes cleaning your iPad with common household items before you get a quote at a pawn shop. You can follow our simple instructions below:
Start by turning off your iPad and unplugging any cables.
Use a soft, lint-free cloth to wipe down the exterior of the iPad. Avoid using any harsh chemicals or abrasive materials.
Use a slightly damp cloth to gently wipe down the screen. Do not use any liquids directly on the iPad.
Use a cotton swab dipped in rubbing alcohol to clean the charging port, headphone jack, and other hard-to-reach areas. Rubbing alcohol works fine and is generally safe to use with electronics.
Use a can of compressed air to blow away any dust or debris from the ports and other hard-to-reach areas.
Finally, use a soft, lint-free cloth to dry the iPad.
Resetting Your iPad / Erasing Data
You should always erase personal information from personal electronics like iPads, phones, and computers before selling them to pawn shops. Many scammers buy used electronics to harvest data left by prior users. Back up your iPad first, then reset it to factory settings. The entire process should take less than a couple of hours.
Tap the Settings icon on your iPad's Home screen.
Tap General.
Scroll down and tap Reset.
Tap Erase All Content and Settings.
Enter your passcode if prompted.
Tap Erase Now.
Enter your Apple ID password if prompted.
Tap Erase.
Upgrading Your iPad OS
Pawn shops will offer you more money when your iPad has the latest operating system (OS). Pawn shops do not want to spend extra time repairing and installing software, so they will give you a better offer when your iPad is ready to sell.
Upgrading your operating system is fast and easy. Apple provides free operating system upgrades for iPad owners. Follow the instructions below, or visit Apple iPad support.
Open the Settings app on your iPad.
Tap General.
Tap Software Update.
Tap Download and Install.
Enter your passcode if prompted.
Tap Agree to accept the Terms and Conditions.
Tap Install Now to begin the update process.
Wait for the update to download and install.
Tap Restart to reboot your iPad and complete the update process.
💬 Be the first to leave a comment