Why Most Pawn Shops Do Not Buy VHS Tapes & VCRs
VHS tapes and VCRs are outdated technology and not worth much money. Some older VHS tapes are collectible and valuable.
Last updated December 19, 2022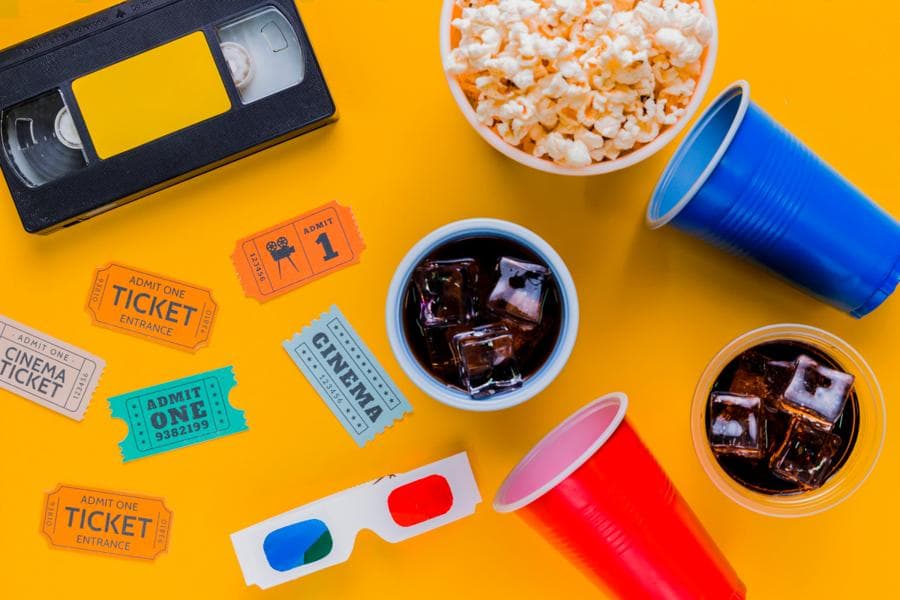 Video Home Systems (VHS) and Video Cassette Recorders (VCR) were popular consumer electronics items in the 1980s and 1990s. Most households that had televisions also had a VCR and collection of VHS tapes. Today, most consumers no longer use VHS tapes and prefer instead streaming internet services like Netflix and Amazon and high-resolution DVDs.
Many people often think that they can pawn VHS tapes and VCRs when they need extra cash. Unfortunately, most pawn shops no longer accept VHS tapes and VCRs. Old consumer electronics like VHS tapes and VCRs take up a lot of space and do not have a high resale value. As a result, these items pawn shops are not able to make money buying and selling VHS tapes and VCRs.
VHS tapes are too old because they are outdated technology. VHS tapes were the standard for home video until the late 1990s when DVDs became the preferred format. VHS tapes are also much more prone to damage and degradation over time, due to their magnetic tape format. Additionally, VHS tapes are limited in their storage capacity, with a single tape typically only able to hold two hours of video. This is in contrast to DVDs, which can hold up to 8 hours of video.
Valuable VHS Tapes
Some VHS tapes can be valuable, and pawn shops might be interested in buying them. You should research your VHS tapes and determine if they are valuable before taking them to a pawn shop (see related article on figuring out your item's value).
Examples of valuable VHS tapes can include:
Disney movies: Many first-editions and limited-edition Disney movies are collector's items worth a lot of money. Often first editions of popular movies like Cinderella and Mickey Mouse sell for high amounts. Pawn shops will buy old VHS tapes that are collector's items.
Signed copies: VHS tapes signed by celebrities and actors can be valuable. Pawn shops frequently buy and sell signed memorabilia.
Movies not available on DVD: Not all VHS tapes were converted to DVD format. Some old movies are only available on VHS, which makes them rare and potentially valuable.
If you have a VHS tape that you think could be valuable, you should use our pawn shop locator to find pawn shops near you. Contact the pawn shops to ask if they are interested in your VHS tape. Pawnbrokers will inspect your VHS tape and determine a resale value based on its rarity and condition. Pawn shops can offer anywhere from $5 to several thousand dollars for a collectible VHS tape.
We recommend keeping the VHS tape in its original packaging. Do not try to play it or modify it in any way. VHS tapes become sensitive with age, and you can risk damaging your valuable VHS tape.
DVDs Are Better Technology
DVDs are better than VHS for many reasons. First, DVDs have a much higher picture and sound quality than VHS tapes. This is because DVDs are digital, meaning that the video and audio are stored in a much more efficient format. This results in a much sharper picture and clearer sound. DVDs also can store multiple languages and subtitles, making them great for international audiences.
Another advantage of DVDs over VHS is that they are much more durable. DVDs are much less prone to damage from scratches and wear and tear, making them a much better option for long-term storage. Additionally, DVDs can hold much more data than VHS tapes, meaning that they can store longer movies and more special features. This makes them a great choice for movie fans who want to get the most out of their viewing experience.
💬 Be the first to leave a comment