Xbox Pawn Shop Guide: Buying, Pawning & Selling Xbox Consoles
Pawn shops buy and sell Xbox Series X/S, Xbox One, Xbox 360, and Xbox games.
Last updated December 21, 2022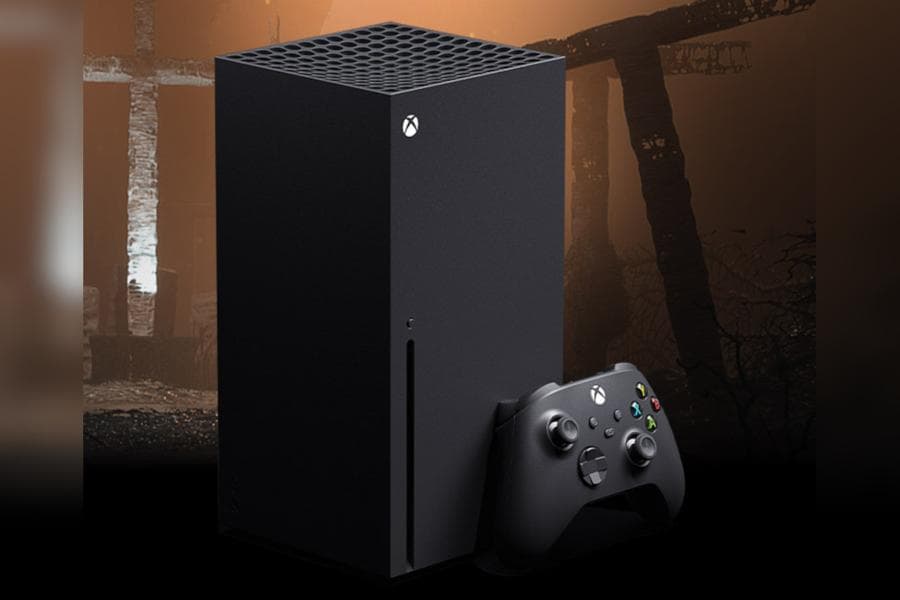 The value of a used Xbox will depend on its condition, model, and age. Generally, you can expect to pawn shops to pay anywhere from $50 to $250 for a used Xbox. Newer models such as the Xbox Series X/S can sell for $100 to $250, while older models like the Xbox One and Xbox 360 sell for $50 to $150. You can increase the amount of money you get by cleaning your Xbox and bringing in all related accessories.
We encourage you to use our tool to find electronics pawn shops near you. Contact the pawn shops ahead of time to verify that they are interested in buying your used Xbox. Not all pawn shops buy Xbox consoles, so you can save time and money by verifying ahead of time.
The amount of money a pawn shop will offer you for your used Xbox will depend on the factors listed below:
Model: Xbox is over 20 years old now. Older models are not worth as much as newer models. Today, the Xbox Series X has the highest resale value at pawn shops, while the Xbox 360 has the lowest. Xbox models that pawn shops buy include:

Xbox 360
Xbox One
Xbox One S
Xbox One X
Xbox Series S
Xbox Series X

Condition: Pawnbrokers pay more for Xbox consoles in good condition. We recommend cleaning your Xbox before you bring it into the pawn shop. Review the section below to learn how to safely clean your Xbox. Also, pawn shops do not usually buy broken consumer electronics. The pawn shop may not make an offer for your Xbox if it is broken.
Age: Newer Xbox consoles are worth more than older Xbox consoles.
Completeness: Pawn shops pay more for Xbox consoles that come with all original accessories and packaging. Remember to bring the following items when you sell your Xbox:

Xbox Console
Xbox Wireless Controller
Power Supply
HDMI Cable
Chat Headset
Cleaning Your Xbox
Pawn shops pay more for clean Xbox consoles. You can increase the amount of money you get for your Xbox by spending 15 minutes cleaning it before you bring it into the pawn shop. Follow the simple steps below to safely clean your Xbox:
Unplug the Xbox from the power source.
Use a dry cloth to wipe away any dust and dirt from the outside of the Xbox.
Use a can of compressed air to blow away any dust and dirt from the vents and other hard-to-reach areas.
Use a damp cloth to wipe away any dirt and dust from the inside of the Xbox.
Use a cotton swab and rubbing alcohol to clean the disc drive and any other areas that need more detailed cleaning.
Plug the Xbox back into the power source and turn it on to make sure it is working properly.
Resetting Your Xbox Console
You should use the factory reset feature on your Xbox before you sell your console to a pawn shop. Clearing your personal data from your Xbox can help prevent identity theft and unauthorized use by other individuals. Follow the steps below, or refer to Xbox support:
On your Xbox console, press the Xbox button to open the guide.
Select Settings > All Settings.
Select System > Console info & updates.
Select Reset console.
Select Reset and keep my games & apps.
Select Reset.
When prompted, select Yes to confirm you want to reset your console.
Your console will restart and begin the reset process.
Selling Xbox Games To Pawn Shops
Many pawn shops also buy Xbox games. Generally, Xbox games sell for $5 to $30 at pawn shops. You can use Pawn Shop Map to find pawn shops near you that sell video games. Read our post on buying and selling video games at pawn shops to learn more.
Xbox Series X vs Xbox Series S
The Xbox Series X and Xbox Series S were released in November 2020. Since then, over 12 million consoles have been sold (see stats here).
The main differences between the Xbox Series X and Series S are in terms of power, size, and price. The Xbox Series X is the more powerful of the two, with 12 teraflops of GPU power compared to the 4 teraflops of the Series S. The Series X is also larger and more expensive than the Series S. The Series X also has a disc drive, while the Series S does not. Finally, the Series X has 1TB of storage compared to the 512GB of the Series S.
About Xbox
Xbox is a video game console developed by Microsoft. It is one of the most popular gaming consoles in the world. The Xbox was first released in 2001 and has since gone through several iterations, including the Xbox 360, Xbox One, and Xbox Series X/S.
The Xbox console is used to play video games and watch movies and TV shows. It is connected to the internet and allows users to access online services such as Xbox Live, which allows players to play online with other gamers. The Xbox also has a variety of apps and streaming services such as Netflix, Hulu, and YouTube.
The Xbox is also used for other activities such as music and video streaming, as well as for video chat. The Xbox controller is the main input device used to control the console, and it has a variety of buttons and triggers that allow for precise control of the game. The Xbox also has a variety of accessories, such as headsets and Kinect, which allow for voice and motion control.
💬 Be the first to leave a comment